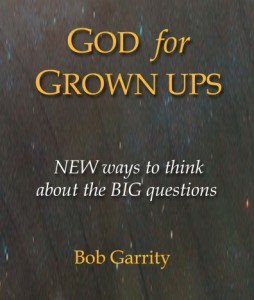 Discover a path to greater understanding of yourself and the world.
Discover the Divine force within you.
See the power in understanding the big question – Why are we here?


Have you ever said or thought:
"I believe in God, but I am not sure what that means"
"I don't know if I believe in God,
I have doubts I would like to explore"
.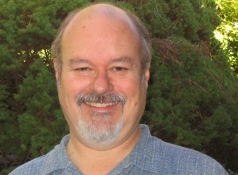 We first develop an idea about God when we are children. This idea of God is usually imagined as a father-figure somewhere "up there". It is a God who is all powerful and loving but also a God that makes rules and can get angry. Perhaps, like many of us, you have decided that this image of God does not work for you – but you are not sure what to replace it with.
.
God for Grown Ups explores these questions and helps you to discover your own answers to the burning questions many people have:
.
Does God exist? If so what does that mean? What is our relationship to God? What is the nature of our mind – of consciousness? Who and what is this "I" that is in my head?
Why are these questions important? It has been shown that people who have a strong religious or spiritual life are happier and have better mental health than those who do not. In today's increasingly complex world, many people want to and need to understand these questions in a deeper manner. We are all looking for that inner knowing , that inner peace, that can carry us through the bad times and give us the freedom to truly enjoy the good times. For many, a simple belief in God is not enough to create a sense of trust and security in the Universe.
Click Here to Receive the First Two Chapters of the Book – Free

God for Grown Ups is a book that will help you find the answers to these questions in a totally safe manner, free from any dogma or agenda. It is my hope that this book will lead you to your own answers to these questions in a very straight forward and easy to understand manner. In the book I look at these important questions from a rational and logical perspective – while acknowledging the wonderful mystery that always exists in these life questions. And also acknowledging my own personal transcendental experiences that have led me to this point in my life.
Click Here to Purchase the Book
The real spiritual journey is about discovering your own inner guide and your true self. It is NOT about what you should believe, but about finding out who you truly are. It would give me great pleasure to help you in your journey of inner discovery.
In all you do, I wish you much love, light and happiness.
Bob Garrity
___________________________________________________________________